Just my random thoughts :) . . .
Aaaaahhh! Ive been waiting for this for so so so so so loooong! :(( I. AM. SO. EXCITED! :D
You dont know how much I'm a fan of disney movies. hihi..
You also dont know how much I wanted to own a real life size boo and Agnes doll.
I guess you know who they are huh? hihi..
The movie will be air on cinemas on JANUARY 2013. My birthday month. hihi.
While here's another random thing. This girl is really so sweet :)
I just realized that it is really important as a blogger that you can communicate to your readers.
Hi kaye! You are just so sweet! :>
I am so glad that I inspire a lot of people through my very simple blog.
My very simple blog where I express my feelings :>
My fashion slash personal blog.
I hope you guys wont leave me :">
What about this one? I just wanna say YEY! coz my blog is getting back to normal :) My viewers really dropped low(as you can see on the graph) when Im on hiatus. But now, Welcome back my readers! Keep supporting my blog and hopefully my blog will reach this rank again: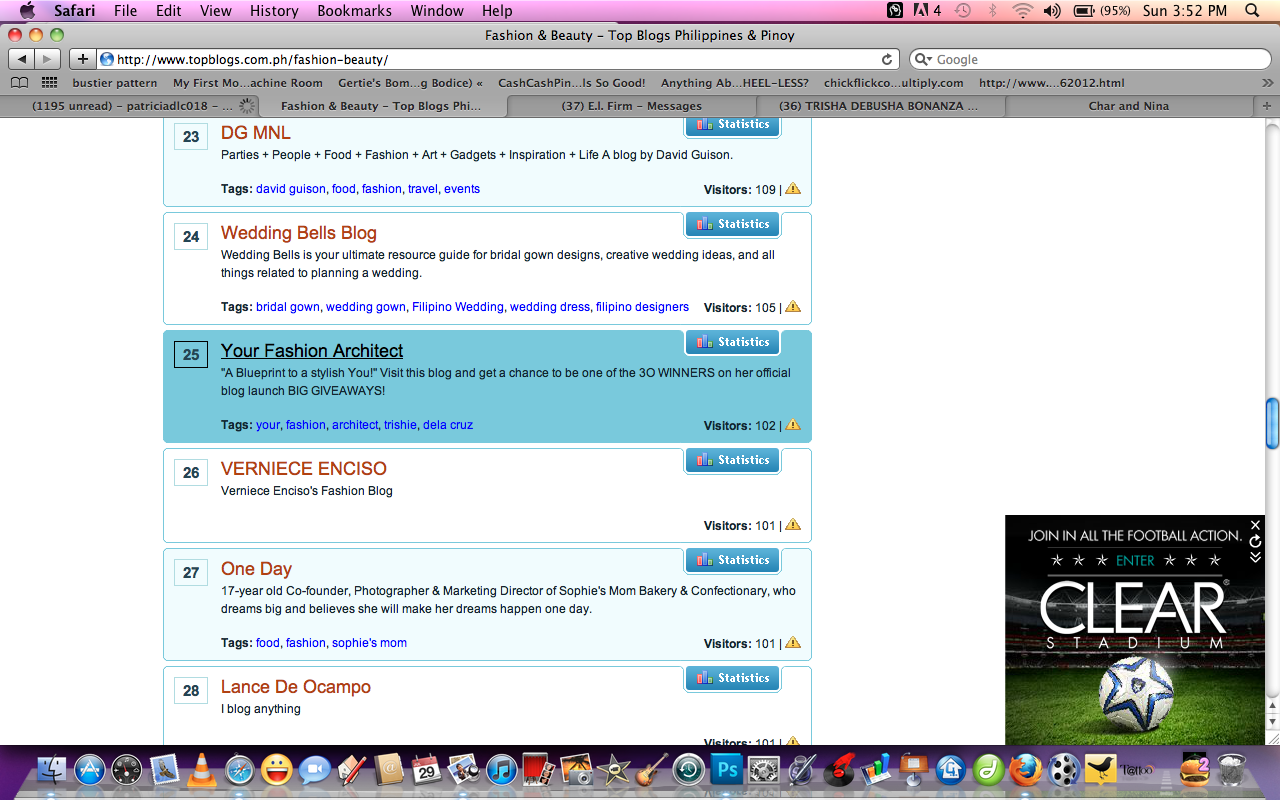 You know what? I didn't expect anything of these when I just started my blog :>
iloveyou my readers :) If I,m you're inspiration, You're my inspiration too! ...
3 months ago, I told you
HERE
that IamMeg.ph emailed and congratulate me that I am One step closer of becoming the very first Meg Brand Ambassador. But unfortunately, I had a more important commitment that this one, on the day that they asked to meet me :( I have no idea that this will be a big one. I must say that 20% I regret that I didn't come, and 80% that I didn't. Maybe this one is really not for me. There's still next year! Right? But I wish I can still have this kind of opportunity next year.
Now, I am Meg
will be the country's newest reality TV competition, in search of the young woman who epitomizes modern style and substance.
Catch the first episode on ETC this Saturday - September 8, 2012 at 7 in the evening, with replays every Tuesdays at 10am and find out how the opening billboard with the fourteen girls of I AM MEG was produced!
My fashion hard copy inspirations and tools :) (excluding local magazines)
I'm startin to love fashion books on bargain stores.
And I just bought 3 vogues for this month. And it costs me thousands! :|
The Vogue special issue with lady gaga on the cover worth like 700php. while the Teen Vogue Handbook is also like 700php. And this book is a must for a people whose career is on fashion.
I am really glad that finally I owned this one :) and Lastly, The teen vogue september's issue is worth like 400php. Well, when it comes to fashion, It is really good that you invest on a fashion books.
so,
HAPPY 120 YEARS VOUGUE!
Fun Fact: According to Mr. John Herrera, My fashion professor at FIP,
Vogue is the 2nd oldest fashion magazine in the world :)
Lastly, Someone asked me on how can I notify her through email every time I have a blog post.
Look at my side bar! tadaaaa! I just made a "Subscribe through email" yipee!
Go ahead! Type in your email address and click subscribe! :)
AHHHHH!! TRISHIE COUTURE GRAND LAUNCH IS ALMOST NEAR!!!
Dont forget to RSVP
HERE.. You can invite your friends too as long as you also submit their names on RSVP too!
Dont forget to Join my 3 ongoing giveaways
HERE too!